The California-based medical equipment provider Bay Alarm Medical is one of the leading medical alarm systems and equipment companies in the United States. The company first started in 1946 and is continually being operated by various family members across three generations. The company prides itself on being a leading family-oriented operating company.
The company sells a wide range of medical alert equipment and systems, from in-home systems using cellular and landline-based connections to in-car help buttons and smartwatches. Bay Alarm Medical is famous for introducing their one-of-a-kind in-car medical alert device attached to the car's cigarette lighter port.
Bay Alarm Medical - Everything At A Glance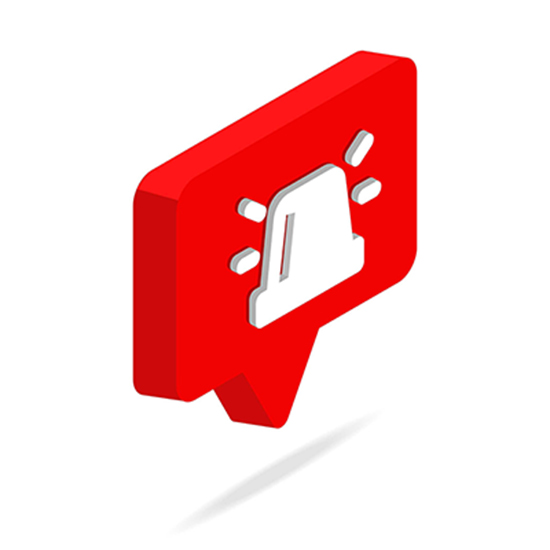 Bay Alarm Medical is one of the leading companies offering both on-the-go and at-home medical alarm systems and equipment.
The company also offers a wide range of other exclusive products like portable GPS devices, smartwatches, residential base systems, and of course, their famous in-car systems.
A leading contender in the market, Bay Alarm Medical devices are constantly monitored and connected with emergency call centers to offer on-demand assistance and dispatching help and supplies through caregivers, family members, and emergency responders as and when needed.
Apart from its main alert devices, the organization sells multiple add-ons and accessories like wall buttons, stylish charms, fall detection devices, and lockboxes.
Bay Alarm is known for its competitive pricing in the market. Their monthly prices start from as low as $19.95.
Their device setup process is extremely straightforward and fast. The installation guide is extremely informative, and along with their live chat options during installation, it helps a lot.
The company also comes with a one-time purchasing fee along with a fee on some of their devices and free shipping on limited stocks.
Covering the basics
Understanding the Setup process
Bay Alarm Medical systems and equipment come with a base unit and a personal help button, phone cords, and AC power plugs. Installation for the device is extremely easy and simple, where you just need to plug in the base unit to your wall jack. You can also plug the device into the landline modem and call to check if everything is working properly.
As far as their on-the-go devices are concerned, you can just plug a charger into any outlet in your home, charge the particular device and let the lights turn green. The green LED lights indicate the device is ready to use.
Upon running into issues of any sort, you will have the necessary guidance in the form of installation guides, manuals, and live chats available through the website.
Understanding the mechanism and working
Bay Alarm Medical offers its customers the necessary peace of mind through its equipment and monitoring services. The backbone of the entire system is their base station, which is accompanied by a waterproof button that the user can wear as a wristband or a pendant. As soon as the device button is pressed, signals are sent to the base stations, and the monitoring service professionals immediately send help.
The company employs a large team of dedicated professionals who constantly monitor, receive, and respond to calls and requests 24/7. With just a push of a button, professionals establish a connection with the user's main base hub and send help in the way they require.
Is Bay Alarm Medical Right For You?
Bay Alarm Medical offers a wide range of coverage in terms of devices, equipment, as well as prices for all kinds of needs. The products and services are meant for everyone, from active adults to older and senior citizens to the ones aging in a place. Since their products are location-based, lifestyle plays an integral role in deciding the kind of package and add-ons one would require.
Bay Alarm Medical is the perfect choice for people who stay at home a lot or live in a smaller space. The device is reasonably priced and compact enough for such people and is great at offering at-home protection.
If you travel a lot and require peace of mind while being away from home, their GPS buttons and SOS smartwatches offer amazing flexibility. Their GPS help buttons also come with a caregiver's app, great for others to monitor the user. Their smartwatches work amazingly well for active, tech-savvy adults who want a discreet way of monitoring and emergency backup.
Analysing Bay Alarm Medical Add-Ons
The following table describes a few add-ons offered by Bay Alarm Medical, along with their monthly pricing:
Add-Ons along with price
Automatic Fall Detector
$10/month
In-Home Help Button
$35 for the equipment
Tracking app for family members and caregivers
$5/month
On-the-go GPS button
$79 for the equipment and $20/month
Lockbox for the house keys
$30 as a single time charge
Wall-mounted buttons
$35 as a single time charge
Equipment insurance
$5/month