On the internet, you will come across almost everything. However, when it comes to the safety of your children, you should be making sure that they stay protected against all undesirable people and consequences.
Today, children are born in an internet-equipped world. The Internet has permeated every single layer of society, from home to school and even their social lives. The Internet's perpetual presence is an alarm for many mindful parents today!
Learning a few cybersecurity and cyber safety tips to protect your children in a connected world helps keep them safe/div>
Why do children need protection on the internet?
Today, parents hear all about the importance of online safety for children from different sources. News today is abundantly filled with all kinds of stories involving predators threatening children online. Evidence from parents and law enforcement agencies has also added to the ongoing fear about children's space in the digital world.
As per research, children in the digital world are always online, now more than ever, because of the global pandemic. Over 90% of children between the ages of 12 to 17 have an online presence, and over 75% have access to digital devices.
The Dangers of Internet Use for Children
Computers and internet connectivity are extremely common today. They are conveniently relied upon for a child's homework, studies, playing, and even group activities. Therefore, it is extremely difficult for parents to protect their children against all kinds of inappropriate online threats.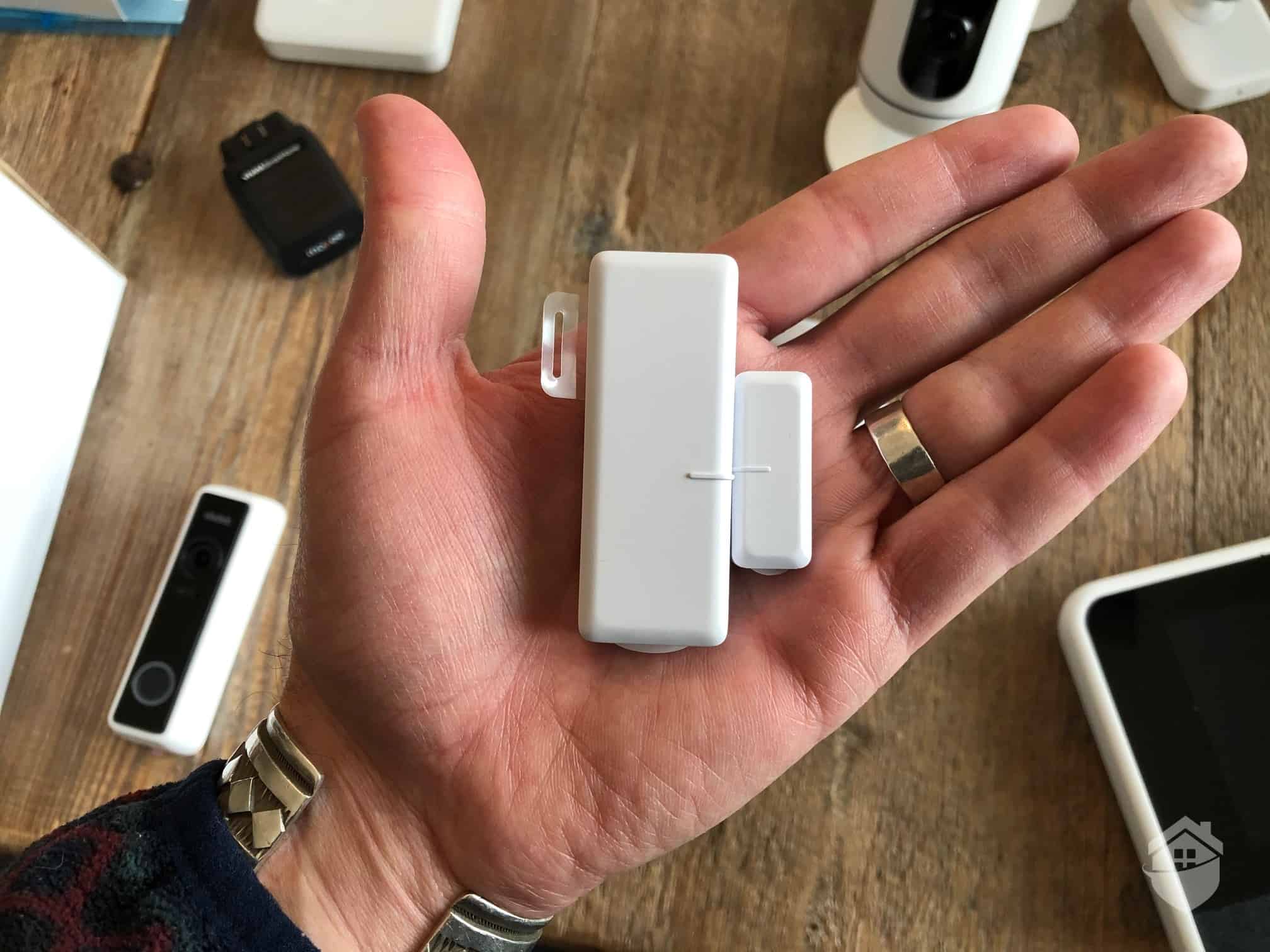 There is a huge range of dangers present online that affects the children of today.
Undesirable People
Predators
Cyberbullies
Phishing scammers
Inappropriate Content
Sexually explicit content
Violent imagery and graphic content
Pirated material
Computer security concerns
Malware
Drive-by downloaded material
Malicious programs and software
Unwanted advertising
Spyware and adware
Parents are extremely concerned about internet safety in the context of their children since they are extraordinarily savvy in terms of technology. Fortunately, cyber security for children has become a priority today for parents.
What You Can Do to Protect Your Children Online
Protecting your children in a digitally connected world has become a daunting task for parents globally. Most parents assume parental controls require an extensive technical knowledge base. However, contrary to popular belief, it only requires a few tips and tricks and basic knowledge on protecting your child on the internet.
Easy-to-use internet security software can protect you and your entire family from all kinds of objectionable content and malware at all times.
Managing & Monitoring Your Children's Internet Access
Managing and monitoring their child's internet activity is a critical task for parents. It can take two broad forms:
Softwares
Parental control software is bundled with multiple security solutions and offers you the ability to manage your child's time spent on the internet.
Antivirus Software
Antivirus programs help you deal with multiple digital problems, viruses, and spyware from online means and websites that children can accidentally visit.
Parental control allows parents to monitor all aspects of their child's time spent online. It can include almost anything, from the amount of time they spend to the websites they visit. If your child is attempting to use any website blocked by you, it shall be stopped and recorded in the software's logs for you to view later.
However, suppose you prefer a more advanced way to limit your child's internet presence. In that case, you can limit their correspondence with certain websites, social media, contacts, emails, and messages and prevent words and phrases from being searched, used, or sent and received.
Qualitative parental control allows you the power, as a parent, to keep everything transparent. This makes it extremely easy for you to set up all kinds of restrictions as and when needed.
On the other hand, antivirus protection is a critical aspect when it comes to keeping your children safe in a connected world. Websites that appear legitimate enough might not really be legitimate. They could carry a lot of malicious code, which could damage your child's internet usage, or redirect your child to a site that looks the same but contains a keylogger to track all your personal information.
Antivirus software, therefore, helps ensure that you and your children are protected against any undesirable people and scammers online by protecting your hard drive and data.
Tips for Safety in the Digital Age
The digital world can be pretty scary, specifically for parents whose children are still in their learning stages, making mistakes on a daily basis. It is good to understand and recognize the overall benefits of being digitally safe; because, in the end, it is your children who would be using cyberspace for their advantage.
They can learn more, educate themselves, access useful information, and connect with their loved ones. So, a child's safety in the digital world is extremely important!
It is pretty easy to address all kinds of issues before they turn out to be bigger problems. Here are a few things that you need to do in order to stay proactive:
Block Inappropriate Sites
Do not allow your children to stumble upon any websites that are violent or pornographic in nature. You do not want them to see any form of content you object to. Turn on Google's SafeSearch to protect your child against inappropriate websites.
Using VPN
Protect your family's digital privacy with the help of a VPN (Virtual Private Network). VPN is responsible for encrypting data and blocking strangers from knowing where you and your child are located and browsing from. However, completely stay away from free VPNs since it can limit the overall data usage and speed. In cases of a free VPN, your personal data is usually shared with third parties, because of which others can intrude upon your loved ones' privacy.
Using Firewalls
Invest in a good firewall to prevent any unauthorized connection to your computers. Also, ensure the firewall is working at all times to help protect you and your children.
Keeping Track Of Children
It is important to keep an eye on your child's interactions with others in the virtual world! Hang out with them, talk to them, be aware of their online connections. Discuss cyberbullying with them along with its implications. Ensure you know all kinds of connections they are making online with others.
Internet Safety Tips for Kids - Essential Takeaway Advice for Parents
Today, children are growing up in a world that is digitally infused. It can be extremely difficult to avoid your child's eventual introduction to the digital world. But you can still manage to keep them safe and secure while avoiding all kinds of risks. It just starts with the right strategy. Here are some essential takeaways for parents to keep their children safe in a connected world.
Talk to your children about all kinds of threats and dangers in the online world.
Try to ensure that your child's computer can be accessed from a common family room instead of moving it to the privacy of their rooms.
Ensure that computer time with young children is a family experience, as much as you can.
Encourage communication between you and your child. Talk to them, hang out with them, befriend them, and know about every experience they have online. Ask them if something is making them feel uncomfortable.
Restrict any and all content that can be accessed via a computer. Most internet security solutions help parents do this.
Offer your child the right rules, regulations, and guidelines. Children thrive when there are rules involved. Ensure there are the right rules present as far as their internet usage is concerned. Ensure your child does not follow these:

Registering over and using social media websites
Making online purchases
Downloading any malware-based music, files, and videos.
Clicking on fake or phishing links on emails
Visiting graphic or pornographic chat rooms
Gaining access to and using instant messaging, video chatting, and other similar websites and programs.
Talking to new people on the internet, making online friends, or meeting someone new in real life.

Downloading and installing all the latest security patches as well as updates on any of the devices at home as soon as they come out.
Try to install rigorous antivirus software as your first defense on your computers at all times. Your antivirus software should be capable of defending your family's computer and other devices against any illegal activity and malicious programs, as well as online intruders and hackers. Most internet security software comes with an inbuilt antivirus and advanced parental controls, making it easier to protect yourself and your entire family while online. Look for the following features:

Anti-spam filters
Anti-malware
Protection against phishing
Parental controls
Real-time browsing monitoring
Keeping Your Kids Safe in the CyberSpace
Technology has been and will continue to be an integral part of our lives. Using technology and the internet wisely is going to offer you and your children multiple benefits. Children can conduct research, write papers, learn new lessons, communicate with each other, indulge in group activities and projects, and so much more!
Ensure you are keeping your child safe while they do that. Don't prohibit their internet access; encourage safer internet access.